Share the View... Let us see into your world...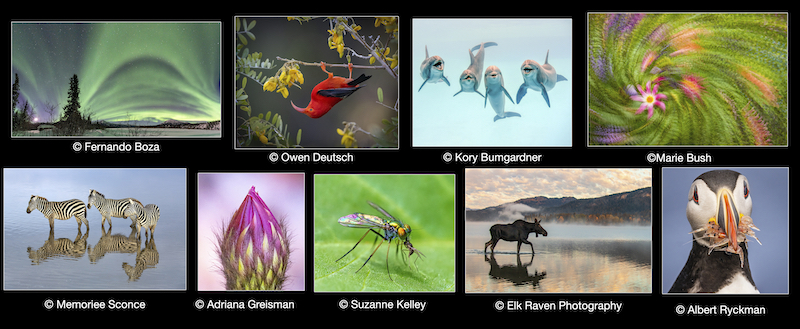 Entries close Dec 5, 2023 10:00pm MST
Reminder: Deadline extended to Dec 5, 2023 10:00pm MST (for those with existing accounts)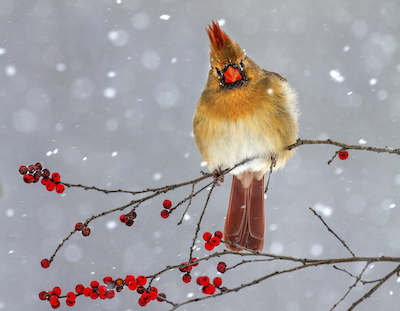 © David Hammond
Total of
$4,750
in cash prizes!
Plus additional benefits to help promote your images.
See
Prize Package
details...
Each submitted photo must be designated for one of four Image Categories. This year's categories are:
Mammals
Birds
Scapes
Macro and All Other Wildlife
Special Awards:
Additional subjects recognized - there will be seven Special Awards. Click the
Special Awards
link for details on this year's lineup of more cash prizes.
Colorado Nature and Wildlife
Migratory Birds
National Parks and Wildlife Refuges
Ocean Life
Sense of Place
Urban Wildlife
Humor in Nature, the Marilyn Rhodes Award
---
Open to all photographers worldwide, 18 years and up. Images must be taken by the individual named in the entry. (see Contest Rules for details)
Enter as many images as you'd like at $10/image or 6 images for $50.
(see Contest Rules for details)
Note: Please review the Contest Rules before submitting your entries!
~~~~~~
Prize winners and highly commended images for our 2022 "Share the View" photo contest are now available for viewing! Each day we select one of the Top 250 images to feature on our home page. Can't wait that long to see them all? Click below...
BENEFICIARIES -
Net proceeds from the contest are distributed to the following organizations. Visit their profiles and websites for more details.
THE PARTICULARS -
Landscapes, wildlife and nature from anywhere in the world qualify for entry. Flora, fauna, macro, aerial, behavior, portrait, underwater, urban wildlife, abstract, black & white, scenics, atmospherics, and more are acceptable. See details on the FAQs page.
ENTER THE CONTEST -
Create your account at any time. However, if you register before Dec 5, 2023 10:00pm MST you'll have an additional 4 days to enter after the official closing date. Enter the contest beginning Oct 20, 2023 through Dec 5, 2023 10:00pm MST. Registration is required to submit images. Here's how to prepare and upload images - Image Specs.
THE ORGANIZER -
ContestVenue.com produces and manages Share the View. Proceeds received from entries will support beneficiaries that provide environmental education, conservation, and research programs.
SUBMISSIONS ARE OPEN NOW -
Contest entries are being accepted now... what are you waiting for? Submit your best shots!
KEEP INFORMED -
To be notified by e-mail when contest submissions are open, just enter your name and e-mail address in the form below.
P.S. This does not create an account (see above under Enter The Contest). It merely adds you to our mailing list. You will still need to create an account to enter the contest.

Required Items