Our Judges for 2023
Amy Gulick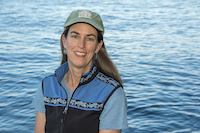 Amy Gulick is an acclaimed photographer and writer, a fellow with the International League of Conservation Photographers and a senior fellow with The Safina Center. She is the recipient of the Voice of the Wild Award from the Alaska Wilderness League, the Conservation Voices Award from Washington Wild, and the Daniel Housberg Wilderness Image Award from the Alaska Conservation Foundation. Her award-winning books include The Salmon Way and Salmon in the Trees. Her images and stories have been featured in Smithsonian, Outdoor Photographer, National Wildlife, Audubon, and Sierra.
Tin Man Lee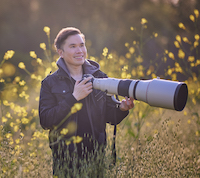 Tin Man Lee was originally from Hong Kong and now resides in Los Angeles. He believes in the power of storytelling through wildlife photography and hopes to awaken empathy in people to help wildlife. He was the grand prize winner of Nature's Best Photography Windland Smith Rice International contest and his works had been displayed in the Smithsonian's Museum of Natural History. He has served as judge for Nature Photographer of The Year and Bird Photographer Of The Year. He teaches wildlife photography and has over 1000 students worldwide.
Visit Tin Man at:
https://tinmanlee.com/
George Lepp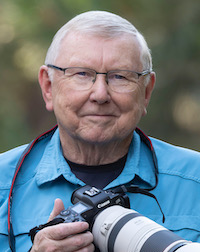 Nature photographer, teacher, author, and inventor George Lepp became one of Canon's first Explorers of Light in 1995 and is now a member of the Canon Legends program. His passions for beauty, precision, cutting-edge technology, and environmental responsibility are revealed in his compelling images, which are widely published and exhibited. Lepp's university studies in wildlife and wildlands management were interrupted in the 1960s by service in the U.S. Marine Corps. He then earned a BA and honorary MSc from Brooks Institute of Photography and began his career working with scientists at UC Davis and for
Car & Driver
. Lepp is the former Field Editor of
Outdoor Photographer
magazine and has shared his knowledge of all aspects of photography through hundreds of publications and lectures. A founder of the North American Nature Photographers Assoc., he has been honored by many awards, including
Photo Media
Photography Person of the Year, the Photographic Society of America's Progress Award, and NANPA's Lifetime Achievement Award.
Visit George at:
http://www.georgeleppimages.com/