Beneficiary Profile: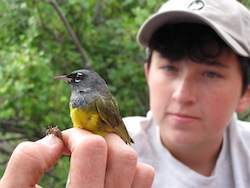 © Tyler Edmonson
Bird Conservancy of the Rockies' mission is the conservation of birds and their habitats through an integrated approach of science, education and land stewardship. Based in Colorado, their work radiates across the Rocky Mountain region to the Great Plains, Mexico and beyond.
For over 30 years, Bird Conservancy of the Rockies has worked to conserve birds and their habitats across the breeding, wintering and migratory ranges -- from the mountains to the prairie grasslands. Their initiatives include bird monitoring and habitat conservation across 14 states, reaching tens of thousands through educational programs, migratory bird banding stations in three states, managing avian databases, and playing a leadership role in forging new partnerships involving private landowners, corporate and government agencies, and NGOs.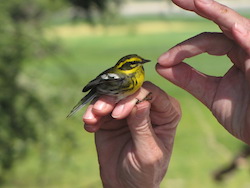 © Tyler Edmonson
Bird Conservancy's vision is a future where birds are forever abundant, contributing to healthy landscapes and inspiring human curiosity and love of nature. Private support is critical to addressing the great conservation challenges facing people, birds and land. They welcome everyone to join their flock and get involved. Your contributions support the work of biologists, scientists and educators who are playing a leadership role in bird conservation in North America.
---
Other Beneficiaries: