Beneficiary Profile: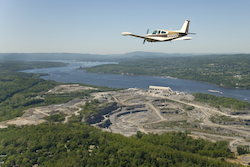 LightHawk was founded in 1979 by a bush pilot from New Mexico who believed that if others could see the degradation of the landscape that he witnessed from his cockpit, more attention would be paid to environmental protection. For over 40 years LightHawk has used the power of aviation to make an oversized impact on environmental conservation. We provide aerial perspectives of the earth's most significant environmental challenges, providing important data and inspiring perspectives that help bring about important changes on the ground. From creating marine protected areas in California to restoring endangered Mexican wolves, our flight campaigns bring about important outcomes for our environment.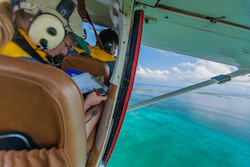 LightHawk's conservation team creates carefully arranged flight campaigns. Our passengers include conservation advocates, government officials, scientists, photographers, educators, media representatives, indigenous community leaders, and other stakeholders. Flights help to foster dialogue and build consensus, promote informed decision-making, and increase the efficiency and effectiveness of conservation action.
Learn more about LightHawk's conservation work.
---
Other Beneficiaries:
Bird Conservancy of the Rockies