Beneficiary Profile: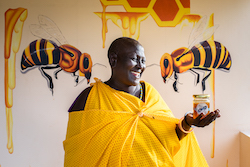 African People & Wildlife (APW) is a Tanzania-based nonprofit organization working to ensure a future where communities and wildlife coexist and thrive. Through partnerships with local communities, APW creates effective, sustainable solutions that improve the lives of rural Africans while protecting the natural world. APW's holistic approach to conservation creates positive, lasting change in one of the planet's greatest biodiversity hotspots and last remaining lion strongholds. Priorities include human-wildlife conflict prevention, wildlife and habitat conservation, community natural resource management, sustainable enterprise development, and youth environmental education. Founded in 2005, APW is a recognized leader in the field of community-driven conservation.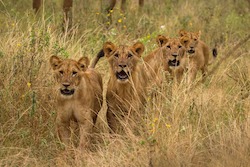 As a field-based organization, APW is a trusted ally of the local people. Led by co-founders Laly Lichtenfeld and Charles Trout, APW's team of more than 150 program officers, educators, scientists, and field team members -- 98 percent of whom are Tanzanian -- operate from the Noloholo Environmental Center. The only facility of its kind in northern Tanzania, Noloholo is a first-class conservation and education center serving as an important resource and meeting place for NGOs, local communities, and government authorities.
Through on-the-ground programming, strategic partnerships, trainings, and thought leadership, APW is committed to inspiring and advancing meaningful conservation solutions across Africa and beyond.
To learn more, please visit africanpeoplewildlife.org.
---
Other Beneficiaries:
Bird Conservancy of the Rockies