Contest Prizes -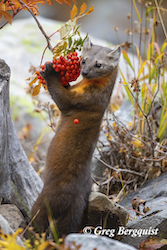 © Greg Bergquist
Total of
$5,000
in cash prizes.
Placement Prizes:
1 Grand Prize of $1000
4 First Prizes of $250 each
5 Second Prizes of $100 each
10 Category Prizes of $250 each
Category Prizes:
In addition to the overall prizes for all entries, ten prizes of $250 will be awarded in the following subject areas. Each cash award is provided by a generous sponsor to advocate for a cause, organization, or project that is featured by the awarded image. Please visit sponsor and advocacy websites to learn more about their efforts.
See the Categories page for details on what subject matter each category encompasses.
Aerial Views - $250




Colorado Nature and Wildlife - $250




Migratory Birds - $250




Ocean Life - $250




Polar Regions - $250




Pollinators - $250




Private Lands - $250




Sense of Place - $250




Urban Wildlife - $250




World Heritage Sites - $250
Other benefits for the top 250 images:
- Daily features on the contest home page throughout 2021
- Top prize winners featured on the winners page throughout 2021
- Displayed in image gallery on the contest website throughout 2021
- Posting on various social media outlets throughout 2021