Water Challenge
Water is Vital to Life on Earth

This year, three of Share the View's special awards recognize water in various forms around the world. Entries for Fresh Water, Ocean Life and the Salish Sea should showcase scenes and/or wildlife with water in its liquid form. From water drops to waterfalls, wetlands to the high seas, compelling images will be selected for recognition: $250 first prize and two honorable mentions for each award subject.
Each award sponsor is dedicated to promoting a water message in a different way, and they all value the imagery created by nature photographers.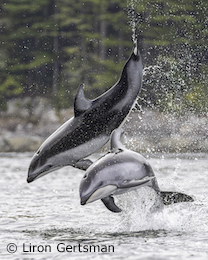 Alison Jones' organization No Water No Life combines the powers of photography, science and stakeholder knowledge to raise awareness of the value and vulnerability of our global freshwater resources and sustainable watershed management solutions.
The SeaDoc Society based in the San Juan Islands monitors the health of the Salish Sea ecosystem and features photo-driven stories about 17,000 square kilometers of water off the coasts of Seattle and Vancouver.
Cloud Ridge Publishing focuses on global ocean conservation and the extraordinary role that oceans play in our lives. "Conserving life in the sea and on land requires that we view the world through a vastly different lens and that we all work together to inspire the next generation of ocean stewards".
~~~~~~~~~~~~~~~~~~~~~~~~~~~~~~~~~~~~~~~~~~~